EV Private Equity Welcomes Advisory Board Members
We have appointed two new EV Private Equity advisory board members, Bettina Bachmann and Carl Stjernfeldt, who bring decades of experience and valuable knowledge in venture capital to the firm.
Ms Bachmann spent 35 years at Shell, latterly as Vice President of Subsurface & Wells Software and now sits on several boards in non-executive roles, while Mr Stjernfeldt leads the Corporate Development Group in Americas for Shell New Energies.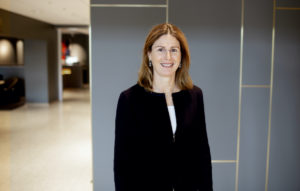 Ms Bachmann has held a variety of business, technical and leadership roles in exploration and development, working in the Middle East, Africa and Europe. She has led senior leadership development programmes and strategy across upstream R&D, strengthening her planning and strategy expertise.
Mr Stjernfeldt has served on a long list of boards at successful companies including Agito Networks (acquired by ShoreTel), Arbor Networks (acquired by Tektronix), BNI Video (acquired by Cisco), Broadbus Technologies (acquired by Motorola) and Cedar Point Communications (acquired by Genband). His extensive business knowledge and acumen resulted in him being recognised twice as a Global Corporate Venturing's Top 100 Star.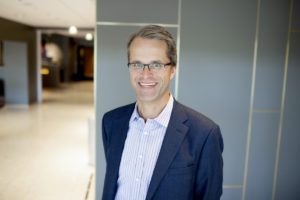 The EV Advisory Board adds value to its portfolio of energy companies by yielding external thinking, and strengthening in-depth domain knowledge to advise and support the growth of these high-potential businesses. The current board includes senior representatives from AkerBP, Petrobras, Apache and Ensco.
Helge Tveit, EVPE Managing Partner said: "Bringing Carl and Bettina into our Advisory Board expands the knowledge and expertise that our portfolio companies are able to draw upon to support growth.
"I'm confident that their experience and networks will prove to be significant assets to EV and we're particularly excited about Carl's experience in clean energy, alongside Bettina's background in digital and software, which strengthen two areas of high priority across the EVPE portfolio."
Find out more about our global team of advisory board partners here.