Join EV

Seize the opportunity to shape technologies for the next evolution of energy.
Energy transition investment specialists
The energy industry is transitioning. As we strive to meet the Paris Agreement targets, the sector must shift its focus from a carbon-intensive energy system towards a dynamic, integrated, clean and sustainable energy future.
At EV Private Equity, our investment strategy is focused on delivering this exciting future. We're targeting technology-enabled businesses with a differentiated offering, a scalable business model and a proven track record, which have demonstrated a clear contribution to a net reduction in greenhouse gas emissions. We call this sustainable energy technology.
Underlining our commitment to a sustainable future, we are proud signatories of the UN Principles for Responsible Investment and The Climate Pledge, a cross-sector community working together to achieve the Paris Agreement 10 years early. We're also supporters of the 10 Principles of the UN Global Compact and ClimatePartner.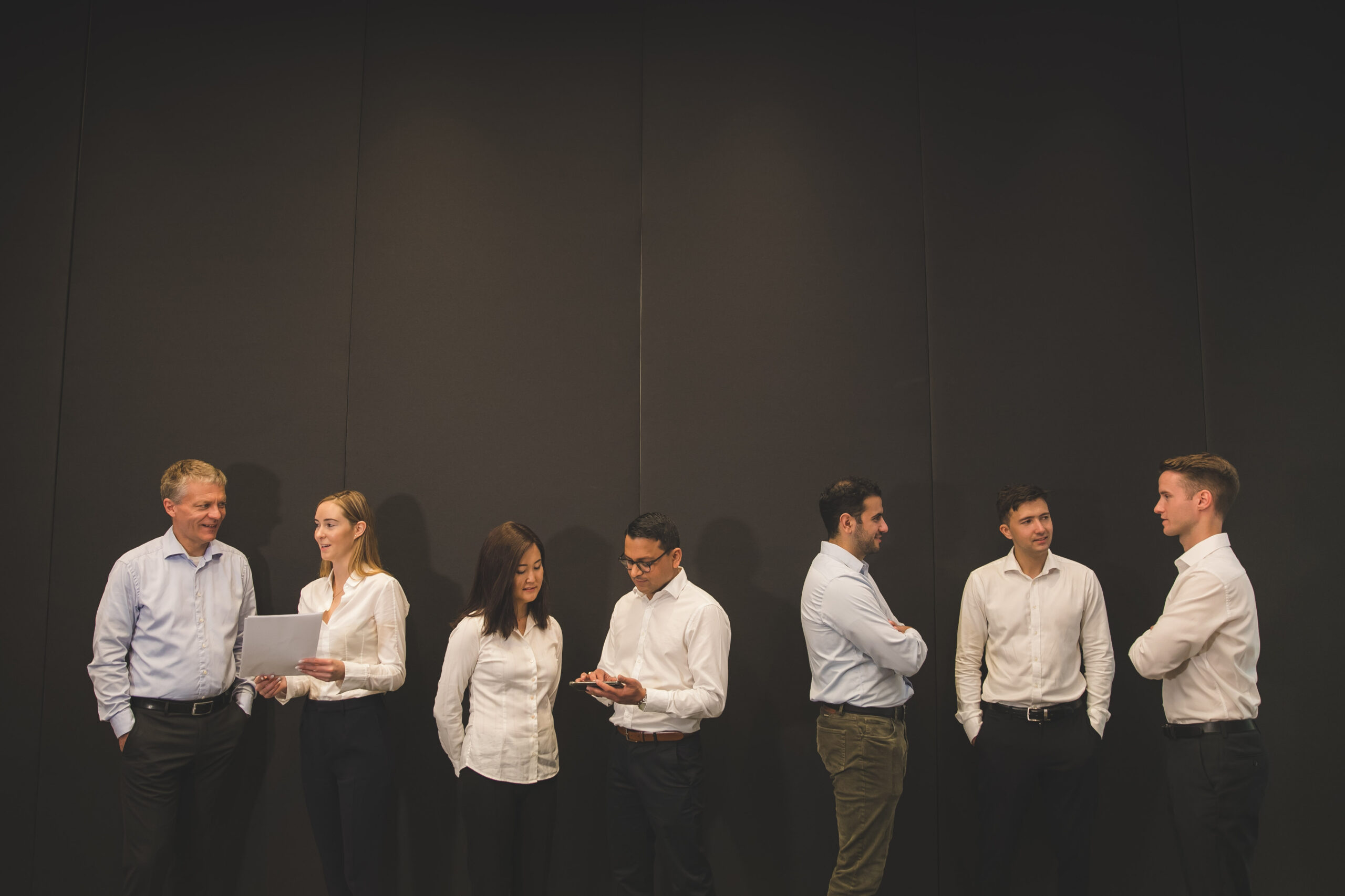 Life at EV
Our people enable our pursuit of excellence and are our most valuable asset. Although a global firm, we are not distant, and we pride ourselves on collaboration to help energy technology businesses grow and thrive.
We are committed to building, cultivating and preserving a culture of diversity and inclusion.
Our culture thrives thanks to our individual differences, life experiences, knowledge, inventiveness, innovation, self-expression, capabilities and talent. The collective sum of these unique factors mean our employees are part of a broad, supportive network that helps our firm succeed and our reputation grow. We have created a vibrant, family-like environment here at EV.
Join us to create a sustainable energy future
Together with our portfolio company management teams, we nurture and grow technology-enabled businesses to become world-class market leaders, addressing both renewable energy and industrial decarbonisation value chains. Digital expertise and knowledge are at the heart of EV, with state-of-the-art digital strategies and specialist advice embedded in our investment decisions.
We continually seek to strengthen our team with experienced people that have the skills, knowledge and creativity to join us on this journey. If you have 5-10 years of experience with a strong industrial, engineering and commercial background, we want to hear from you. Relevant candidates must have experience in the energy transition domain or the digital arena.
EV is an inclusive company, and we strive to create opportunities for women and ethnic minorities which traditionally have been underrepresented in private equity and energy. We encourage applicants from all backgrounds to apply to join us at EV.
Unfortunately, we are not currently hiring. 
Are you interested in being added to our recruitment list for future opportunities? Send your CV and covering letter to us via the email addresses below and we'll be in touch if a role becomes available that matches your skills and experience.
To apply for a position in the UK – join_uk@evpe.com / To apply for a position in Norway – join_no@evpe.com
By submitting your application, you agree to have your data processed according to our Privacy Policy.