Aquaterra Energy
Renowned for its progressive ESG approach, Aquaterra Energy is the offshore energy industry's first choice for offshore products, systems, and projects around the world.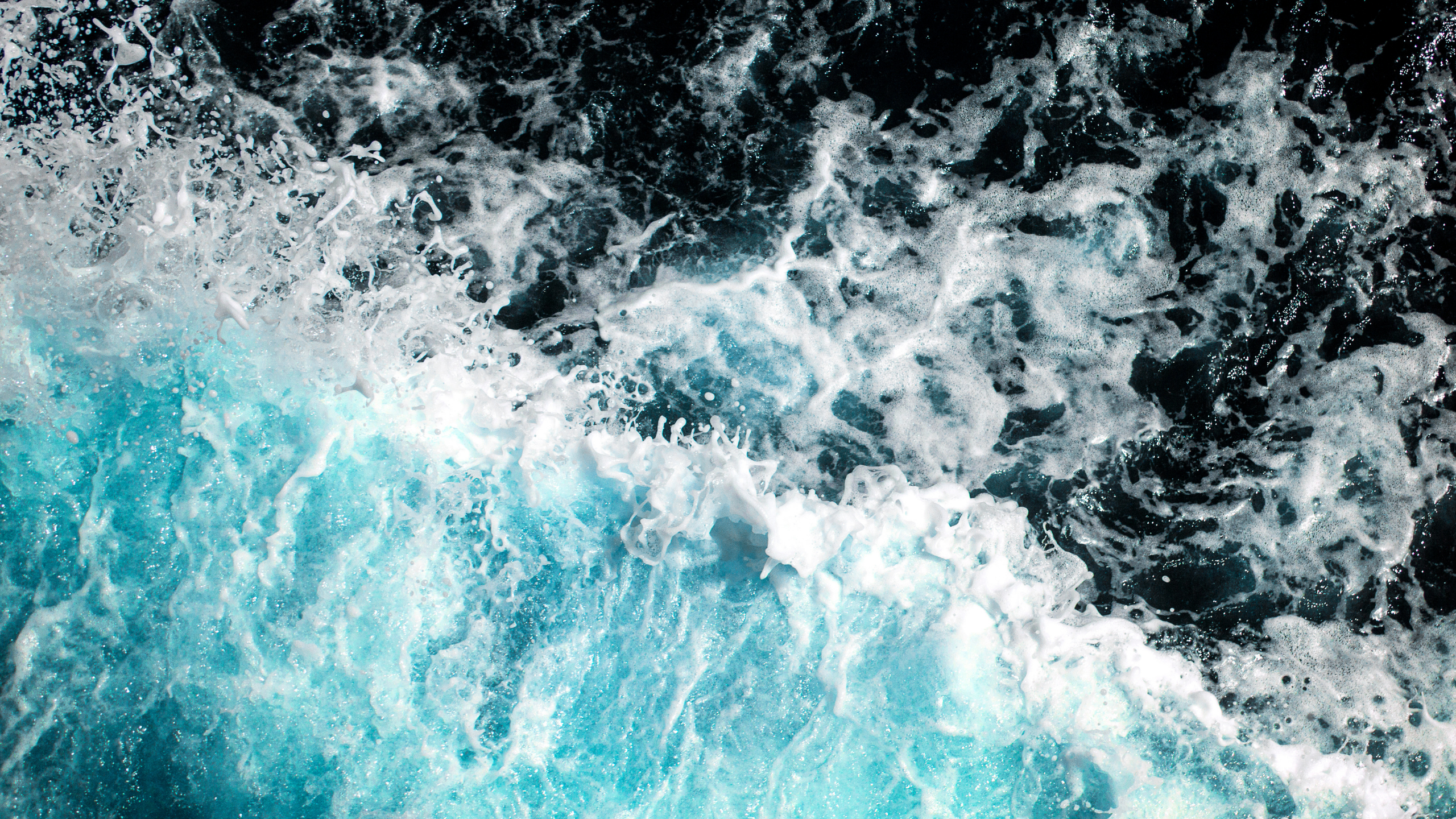 Aquaterra Energy won EV Private Equity's 'ESG Company of the Year' award at its Investor Conference last year. What made EV award this title to the company?
Environmental, Social and Governance (ESG) is deeply rooted in Aquaterra Energy. Since its inception, the company has been strongly driving its commitments, shaping the company-wide approach seen today.
Before EV's investment in the firm in 2017, Aquaterra Energy already had a strong environmental, health and safety programme and understanding of key ESG metrics, highlighting the company's dedication to carrying out business responsibly. The firm was also the first in EV's portfolio to launch its own ESG report, showcasing the outstanding efforts made across three main pillars: planet, people and principles of governance.
This baseline and company enthusiasm for sustainable operations presented the perfect platform for EV to improve these metrics even further, leading Aquaterra Energy to soar above the standard ESG portfolio expectations and win this award.
When did Aquaterra Energy establish its ESG approach and committee?
ESG came into focus for Aquaterra Energy in 2019 when the firm started to outline the commitments it was already making, deciding to build on them further to create long term value for its employees and environment. After reflecting on these factors, Aquaterra Energy communicated its proposed approach with its internal team, calling on anyone with a passion in these areas to get involved.
Conceived in 2021, individuals from its global team united to create its ESG committee. Building upon its annual ESG report, launched in 2020, Aquaterra Energy prides itself on allowing its people the opportunity to shape how the company evolves even further across all ESG factors.
How does EV add value to Aquaterra Energy's ESG orientated strategy?
Focused on creating sustainable shareholder value, EV helps its portfolio understand ESG key metrics at a board level, setting the tone for the company prioritisation of sustainability through a top-down approach. Acting as a sounding board and offering invaluable advice across each ESG factor, EV helps companies align with UN sustainable development goals.
Building on Aquaterra Energy's solid base of basic ESG understanding, EV board members, Rajat Maheshwari and Tomas Hvamb, reinforced this approach through the introduction of structured quarterly KPI monitoring.
Within its portfolio, EV emphasises the importance of reducing company carbon footprint as well as understanding where we have the opportunity to assist our clients with their reducing their environmental impacts through the efficiencies that our systems and equipment can offer, this is calculated using the EV IQ™ framework.
This emissions-led focus encouraged Aquaterra Energy to make reducing emissions a priority in its own ESG improvement plans.
EV's proprietary impact measurement tool, EV IQ™, helped put this into practice by providing Aquaterra Energy with an accurate means of calculating scope 1-3 emissions.
The EV IQ™ framework is now being made available to others through the cloud-based software company, xIQ.
EV's investment strategy is focussed on the technologies and services which will aid the energy transition and reduce emissions in the energy sector. Which specific environmental commitments is Aquaterra Energy making to decarbonise operations?
Aquaterra Energy recognises its responsibility to respect the environment and reduce its carbon footprint. Aquaterra Energy achieved carbon neutrality in 2020, and upholds a continuous improvement programme to seek alignment with the UN sustainability goals and industry best practices.
At each level of the business, from design through to delivery, Aquaterra Energy focusses on reducing carbon intensity through efficiency. Ensuring sustainability across three main focus areas – innovation, operations, and waste management – Aquaterra Energy supports clients' decarbonisation efforts by offering a carbon-neutral option in the energy supply chain.
In addition, Aquaterra Energy has evolved its product portfolio to use lower-steel content in the manufacturing process and has created cost-effective, less carbon-intensive solutions that reduce rig time and risk and emissions. These product-based emission savings provide further support to Operators and support with the decarbonisation of their offshore projects.
Recently, Aquaterra Energy delivered its first all renewable-powered Sea Swift platform, eliminating the need for traditional diesel power generators, significantly reducing operating emissions, and offering a sustainable platform solution to the oil and gas industry.
Diversity and inclusion are an important thread of ESG, encouraging the entrepreneurship of ideas and creating opportunities for all. How is Aquaterra Energy forging a diverse workforce?
Aquaterra Energy believes a diverse workforce is essential to the generation of new and innovative ideas, enabling its business to stay dynamic in the marketplace. Recently the firm introduced a blind recruitment process to ensure all applicants for roles are considered on experience and qualification only, and opened its graduate recruitment pool up globally following the introduction of its virtual recruitment day.
A key thread of Aquaterra Energy's culture is its people, and the company has always aimed to drive positive change in the communities it exists in. As a business, Aquaterra Energy actively supports women in engineering initiatives to drive STEM activities, playing its role in shaping young engineers of the future. Additionally, as levy payers under the ECTIB scheme, Aquaterra Energy proactively offers external training to all levels of its workforce, helping individuals with professional development.
In 2019 and 2021, Aquaterra Energy was nominated as a finalist for ECTIB's 'SME of the Year' award for demonstrating its exceptional commitment to learning and development at every level of the business.
As we transition to a low carbon economy, an integrated energy mix is needed. Traditional oil and gas skills, technologies and services can be adapted and applied to the renewable energy sector to support the world's focus on net zero. How is Aquaterra Energy diversifying its service offering to support the future of energy? Could this diversification create green jobs for the UK?
Due to existing infrastructure, capital and expertise, oil and gas companies are well placed to support the development of the renewable energy technology and wider industry.
Although its heritage is in the traditional energy sector, Aquaterra Energy's innovative solutions can be applied cross-sector to assist with sustainable energy operations. From offshore renewable projects, decommissioning, supporting the green and blue hydrogen value chains, to reusing infrastructure for carbon capture and storage, Aquaterra Energy can support the industry transition through transfer of skills, knowledge, and technologies.
One example of cross-sector applications includes using its Sea Swift platform for Carbon Capture and Storage (CCS) projects in shallower waters, where operators need to drill multiple vertical wells rather than a traditional fixed based platform.
The firm is also currently partnering with companies to provide complementary advice on the development of offshore green hydrogen, using its industry knowledge to create a brand-new value proposition for the energy source.
Not only does this diversification support the creation of new green jobs for the sector, but also supports the traditional oil and gas workforce in the energy transition.
Looking ahead, what are Aquaterra Energy's ESG-related goals for the future?
Constantly striving to elevate ESG commitments to improve its own and its client's operations, Aquaterra Energy will be expanding its sustainable procurement processes and further considering environmental factors and key policies, including anti-slavery. Building on the introduction of its blind recruitment approach this year, the firm is looking to perfect this to ensure equal opportunities for all
With local lockdowns lifting, Aquaterra Energy wants to reinvigorate its involvement within STEM and become active in new projects that forge the future engineering workforce. Additionally, Aquaterra Energy is looking to engage with the local communities where its projects are delivered – an upcoming opportunity to do this will be in Angola as the firm begins a three-year project where it commits itself to provide local training.
Further understanding the environmental impact of its product design and global team, Aquaterra Energy will continue to reduce its carbon footprint, integrating commitments into its long-term strategy to align with the Paris Agreement. Focus will also remain on the diversification of its product portfolio, and how its services can be applied across industry to support the energy transition.
The firm will also be releasing its 2021 ESG report, which will share the strides the company has made during a difficult year.