The Future of UKCS: Small (and Agile) is Beautiful
By Greg Herrera, Senior Partner
When the Americans decided to embark on the space programme for the moon landings in the early 1960s, they famously said that they chose to do it "not because it is easy but because it is hard".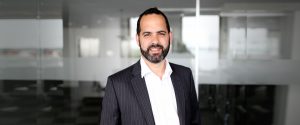 Something of that pioneering spirit can be detected today among upstream oil companies in the waters of the United Kingdom Continental Shelf (UKCS).
Of course, it's true that the UKCS is a highly mature province. The strategic focus today is very much on maximising economic recovery, as recommended in the Wood Review. But that doesn't really do justice to the renewed sense of purpose and excitement that is gripping the industry and investors.
It may be a stretch to talk about a renaissance in the North Sea but optimism about the prospects for the territory are higher than they have been for years. Major discoveries may be less common now than they were in the basin's glory days, but its future is looking assured given the healthy prognosis for major projects such as Clair Ridge, Kraken, Catcher and Mariner.
Oil & Gas UK recently reported that production in the UKCS has increased by 20% over the last five years after 14 years of decline.
Indeed, analysts are now forecasting that there may be as many as 20-30 billion barrels of remaining reserves, against the total of 45 billion boe that has been extracted since production began in the late 1960s. To put it in context, 60% of the EU's energy reserves, at least until Brexit, are located in the Scottish North Sea.
In that enterprising spirit of the space age, oil producers are boldly going where no oil producers are going before. More than 40 years after oil was discovered in the Clair Field, west of Shetland, the first production came onstream at the end of last year. Hurricane Energy, for example, has recently discovered more than 400 million barrels in the fractured basement reservoirs of West of Shetland. That's before we get into the deep unmapped territory of the Atlantic Margin.
It's a notoriously challenging environment – defined by remoteness, deep water and unfamiliar geography ­– but it has been accessed using ingenuity, ambitious strategies and pioneering technology.
In the technology field, investments in operational and production efficiency are set to play a vital role in reaching that remaining oil: digital analytical tools, autonomous and robotic operations, machine learning and predictive maintenance will all help drive down deep-water breakeven costs in the territory. The oil reserves West of Shetland are expected to last another 40 years. By 2025, West of Shetland is expected to contribute around a third of production from UKCS.
It's true that the oil supermajors are pulling out, but they are being replaced by independents for whom the remaining deposits constitute a Klondyke rather than an exhausted seam.
We've seen private equity-backed companies actively buying assets worth some £12 billion in the North Sea alone. Nowadays, the ten largest operators account for just over half the North Sea's output, down from around two-thirds a decade ago.
Changes in ownership typically extend the average life of a field by almost five years, as the incentivised new owners strive to maximise value from their acquisitions. We're certainly seeing that phenomena at work in the UKCS.
Maximising the returns from the basin will require innovative technological solutions. However, this is a reality. The industry is successfully extracting oil that would have been considered impossible to access back in the 1990s. Indeed, production efficiency in the UKCS has risen from 61% in 2012 to 74% in 2017.
Combine these technological and production efficiencies with the more favourable tax regime on decommissioning – featuring transferable tax histories – that was promised in the 2018 UK Budget and it's fair to say that the outlook has not been this good in years.
It may not be a renaissance, but it is certainly a resurgence.  
Want to hear more from Greg on the future of the United Kingdom Continental Shelf (UKCS)? Click here.