Collaboration is King
Sometimes it's only by looking at the extremes of behaviour beyond your own industry that you get a sense of what is possible, desirable and profitable. This applies especially in supply chain collaboration, where we in the upstream oil and gas sector can learn much from our peers in technology and construction.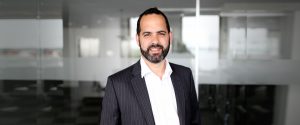 At one end of the spectrum we have such exemplars as Apple, Android and Amazon – companies that operate more like ecosystems than traditional supply chains – with all participants mutually interdependent, sustaining and resilient.
At the other end we have the almost feudal supply chain practices of parts of the construction industry where so-called 'subbie bashing' – the ruthless, short-term exploitation of sub-contractors – is endemic.
Upstream oil lies somewhere in the middle. There are beacons of excellence, such as Aker BP, which take a genuinely collaborative approach to its supply chains. Aker BP openly acknowledges that its stated objective of becoming the leading independent offshore E&P company can only be achieved in close collaboration with its suppliers: they are allies, not serfs. Reorganising the value chain to collaborate with strategic partners, in alliances, smart contracts and other formats is one of the core strategic initiatives to achieve this goal.
Elsewhere, though, the relationship between operators and oil service companies can be combative. Operators often complain that oil service companies have unrealistic expectations regarding margins, especially when oil prices are high. But when prices are low, these same operators aggressively discount their rates to oil service companies. Nobody is happy.
Ever-closer and smarter collaboration in the supply chain, arising from recognition of the mutual benefit, has the potential to transform these relationships, resulting in greater efficiencies and substantial cost savings.
Supply chain collaboration really came to the fore after the 2014 oil price slump and the impetus behind it is growing. In the UK, the influential Wood Review identified collaboration across the UK's offshore oil and gas sector as a fundamental behaviour in securing the successful future of the UK Continental Shelf. It stressed the need for the industry to extend the scope of its collaboration across all activities from production efficiency, rig sharing, more effective deployment of new technology or sharing access to key spares.
At the same time, the World Economic Forum (WEF) has identified opportunities to improve collaboration in the oil and gas supply chain. Its analysis identified mouth-watering industry-wide savings from smarter collaboration of between $90 billion to $240 billion over five years, solely on purchases of commonly used exploration and production equipment.
This equates to roughly a 20 percent total cost reduction for the industry. The reductions in project execution time could also be substantial, ranging from 20 percent to more than 40 percent.
The pursuit of supply chain efficiencies is common to the national and international oil companies as well as to the independents.
Many independents are now owned by private equity investors who focus on returns and are better disposed to sharing the risks and rewards with the oilfield services companies.
Taking a long-term collaborative approach is key. Teething troubles at the start, as the participants adapt to each other's established practices, behaviours and quirks, rapidly give way to streamlined operations and organisational efficiencies.
McKinsey has estimated that, since the early 2000s, the oil and gas industry has seen a substantial rise in the cost of major projects. While inflation is partly to blame, around 70 percent is self-inflicted.
Innovative digital technologies, developed largely by smaller specialist companies, will be integral to enabling the efficient, smarter collaborative supply chains of tomorrow and realising the huge cost savings and productivity gains. Technological innovation and differentiation will enable these niche specialists to compete effectively with the major integrated service providers – or, indeed, be acquired by them.
Collaboration also opens the way to holistic data-driven decision making throughout the value chain although there is still a reluctance among competitors to share proprietary data. If our industry can break down its data silos ­– sharing rather than hoarding – then the possibilities for improved operational efficiencies and cost optimisation are considerable
The recent announcement by Premier Oil that it plans to merge parts of its operations – including logistics, procurement and finance departments – with other companies may become a template for future operations in the region.
We envisage that independents and national oil companies will see the value of working collaboratively with smaller entities which can provide exceptional value in each area and component of a system.
The path to success for our portfolio companies is very much through innovation and finding solutions to technological and cost challenges faced by operators. That works best in a sustainable, solutions-driven ecosystem.
It will certainly deliver better long-term results than telling them to sharpen their pencils and offer up yet another round of debilitating cuts.
By Greg Herrera, Senior Partner
Want to hear more from Greg? Check out this video where he discusses the content from this blog.