EV Private Equity strengthens net zero focused advisory board with Ulrika Wising
Global energy technology investor, EV Private Equity (EV), has appointed Shell's Ulrika Wising to its Advisory Board. Ms Wising joins a group of senior industry representatives to create a board with over 200 collective years of energy industry expertise.
Ms Wising brings insight from a varied career building businesses across the energy mix, which EV will leverage as it works to accelerate development its portfolio of sustainable energy technologies focussed on decarbonisation. Currently, Ms Wising is VP of Global Customer Solutions at Shell.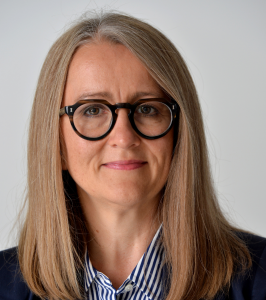 In 2019, Ms Wising joined Shell as VP of Strategy and Portfolio, where she helped establish and then subsequently chaired Shell's first capital investment forum for power projects and later helped shape Shell New Energies' integrated power strategy.
Ms Wising also served as VP of Solar and Battery Storage at Macquarie Group where she was a driving force in establishing its solar technology operations, which ultimately spun off as a new, standalone entity specialising in solar technology.
Helge Tveit, EV Private Equity Managing Partner welcomed Ulrika's appointment:
"We're delighted to benefit from Ulrika's broad knowledge base across the full spectrum of the energy industry. Ulrika's track record of renewable energy technology development will be invaluable to the continued growth of our portfolio against the industry's net zero backdrop."
Ulrika Wising said:
"I'm thrilled to be joining EV's Advisory Board at what is both a key period in the firm's growth journey, and a critical time for society in terms of advancing toward a future with a net zero energy system."
With an investment strategy focussed solely on reducing greenhouse gas emissions, EV advances world-class companies with innovative digital software solutions and emissions reduction technologies. In September, EV was recognised for its commitment to impact investing by being announced as a finalist for Business Green's 2021 'ESG Investor of the Year' award.