EV Private Equity bolsters approach to sustainability with new appointment
Energy technology investor, EV Private Equity (EV), has promoted Karem Kobayashi to Partner and Head of Responsible Investment at its HQ in Stavanger. She previously held the role of Director of Responsible Investment.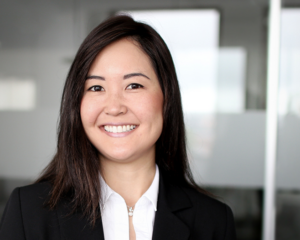 As Head of Responsible Investment, Karem will maintain and intensify her focus on EV's responsible investment mandate, evolving and strengthening the company's approach to sustainability.
In her role as Partner, Karem will input into EV's governance strategy, critically assessing potential investments, and actively feeding into decisions on new investments and EV's existing portfolio.
Helge Tveit, EV Managing Partner, welcomed Karem's promotion:
"Karem has been at the very core of EV's responsible investment programme for over four years. In that time, she has offered invaluable advice and initiative to continuously evolve our mandate, leading EV to become globally recognised for our approach to sustainability."
"As an employee who's been with EV since 2014, joining as an analyst, I'm proud to watch Karem excel to become EV's Head of Responsible Investment and Partner – a career trajectory that wouldn't have been possible without her drive to succeed."
Karem is the fifth person to be promoted internally by EV this year, taking the overall number of energy technology investment professionals within the team to 17.