EV Private Equity announces Evolution Engineering has been sold to strategic acquirer  
November 10, 2021 — Evolution Engineering, a Calgary-based company with leading measurement-while-drilling and subsurface communications technology, has been divested to a strategic acquirer by EV Private Equity.
Evolution Engineering has been an EV Private Equity portfolio company since 2017.
Evolution's technology allows its customers to gather accurate data on drilling performance and subsurface formations during drilling operations quickly and more reliably. Evolution's patented Unified Telemetry EvoONE system combines proprietary mud pulse and multi-channel electro-magnetic telemetry systems into a single tool that is under 14 feet in length. With an uptime of over 99% and data transmission rates of up to 18 bits per second, it is the most reliable tool on the market.
EvoONE provides service quality unmatched by its competitors. It was designed to minimize cost of service delivery, ensuring efficient manufacturing, servicing, remote deployment, and maximum asset utilization. With industry leading reliability and the ability to withstand harsh downhole conditions, EvoONE allows operators to carry out development operations more efficiently and with lower operating costs.
Matt Anstead, Senior Partner with EV Private Equity, commented: "EV is extremely proud to have supported the Evolution team and the roll-out of its groundbreaking technology. Despite substantial market disruption within the oil and gas industry in recent years, Evolution has successfully scaled up an impactful new product that helps operators reduce costs and improve performance."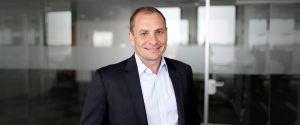 Chairman of the Board for Evolution, Brent Morrice commented: "I would like to thank all employees of Evolution Engineering for their dedication and commitment. I wish everyone success as they make the transition to new ownership."
Evolution Engineering will retain its identity going forward.