EV Private Equity 2021 Sustainability Report
To celebrate Earth Day 2022, EV Private Equity has published its 2021 Sustainability Report, which highlights progress made to help enable a sustainable energy future.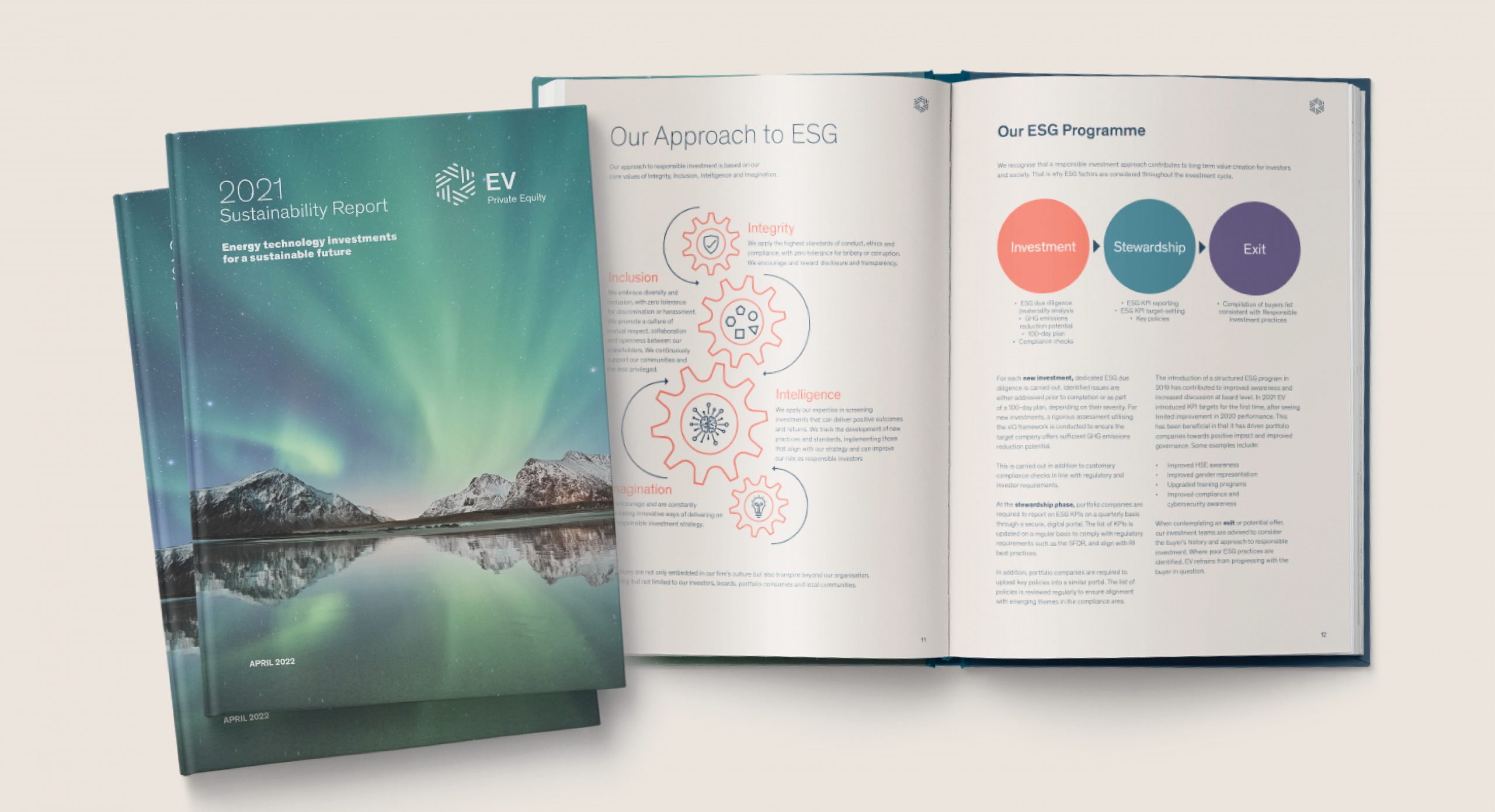 The world seemed to approach 2021 with both optimism and caution as an air of uncertainty still lingered, hoping normal life would resume, when in fact a new normal was unfolding. Vaccination campaigns occurred at varying pace across the world, and governments had to ponder between keeping economies open and protecting health systems. Ultimately, society had to make peace with the fact that the virus was here to stay for the longer term.
Thankfully, we as humankind have an incredible ability to adapt, survive, and ultimately thrive.
EV Private Equity portfolio companies went through a similar process. Several had to adapt their business models to survive a turbulent market, with most finding their way to a successful 2021.
For EV Private Equity, 2021 allowed us to continue delivering on our sustainable investment strategy, bolster our team, and sharpen our focus on decarbonisation. The year was also marked by the development of xIQ (previously EV IQ), an enterprise born from our proprietary framework to measure carbon emissions avoidance, growing to become a stand-alone company backed by a consortium of prominent investors including Eviny Ventures and Arkwright.
We continued to navigate the ever-evolving energy landscape with our portfolio, sharing our expertise and knowledge to nurture management teams and innovation, rewarding investors with sustainable returns.
Click here to read the full report and insights from Managing Partner, Helge Tveit, and Director – Responsible Investment, Karem Kobayashi, and discover how we're embedding sustainability at the heart of our portfolio, people, and practice.