BP acquires Fotech, leader in distributed acoustic sensing, from EV Private Equity
BP acquires Fotech, leader in distributed acoustic sensing, from EV Private Equity. The deal is a first for BP's business-builder, Launchpad, and will help the company target both sides of the dual challenge: more energy from more efficient production of oil and gas and more sustainable energy systems through smart city strategies and opportunities.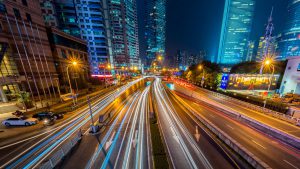 Fotech is an innovative technology company focused on developing and deploying advanced fibre optic sensing targeting the security, smart cities and oil and gas sectors. It develops and deploys integrated hardware and software solutions that interpret and convert light signals from fibre optic cables into data that can feed analytics solutions.  BP Ventures has been a minority investor in Fotech since 2013.
Fotech and BP have worked together for the past three years to install fibre to some of our wells for real-time monitoring and optimisation of production.
Steve Cook, BP's Chief Commercial Officer, Technology explains the deal rationale: "Fotech brings complementary technology for BP's subsurface analytics technologies and important growth opportunities for both businesses in emerging sectors of smart cities and security."
The deal completed earlier this month, and includes 45 staff from the UK, Canada and Houston.
Chris Shannon, chief executive of Fotech, added: "We are delighted to be joining forces with BP at this pivotal point in Fotech's growth story. Fiber optic sensing solutions have proven themselves invaluable in protecting pipelines, perimeters and borders around the world; Fotech has established itself as a leader in its field and we look forward to exploiting the acceleration offered by this acquisition to bring our technology to the forefront of energy transition".
Fotech was founded with an investment from EV Private Equity (EVPE) in 2008.  Matt Anstead, Senior Partner at EVPE said, "We are honored to have had the opportunity to support Fotech's talented team and are proud of having helped to create an industry leading company.  We look forward to Fotech's continued commercial success in rolling out distributed acoustic sensing to numerous global markets."
Read more about EV Private Equity's investment in Fotech and its subsequent growth here.
This press release first appeared on Offshore Technology on 12/02/2020.