Abrado appoints Lars Kristiansen to bolster growth in Norway
EV portfolio company and industry leader in the surgical removal of multiple casing sections, Abrado, has appointed Lars Kristiansen as its new Business and Technical Sales Manager. Kristiansen will be based in his hometown of Stavanger, Norway.
Focussed on driving growth across Norway, Kristiansen will support Abrado to showcase its capabilities and unique dual string section milling technology to the Norwegian market. Abrado is a key player in the plugging and abandonment sector and harnesses state-of-the-art proprietary technology to enhance milling operations.
A skilled sales manager, Kristiansen brings over 20 years of experience in fishing and remedial (F&R) and plug and abandonment (P&A) operations to the business. He has held several development positions and served organisations such as Baker Hughes, Schlumberger and Archer.
Prior to joining Abrado, Kristiansen worked as the Global Business Development Manager at Ardyne Technology and supported the success of business acquisitions and managed client relations for customers across the world.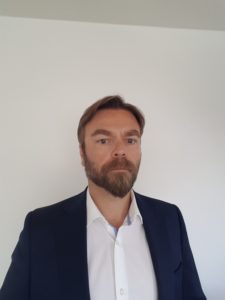 Commenting on his appointment, Kristiansen said: "After dedicating much of my life to fishing and milling operations, I'm delighted to be joining the Abrado team, and I'm eager to play a role in the organisations continued journey. Abrado's ambition has inspired me, and my appointment feels like a great match.
"In a division of the oil and gas industry that is continually seeking innovation, I've been impressed by Abrado's patented technology and its role in enhancing performance for P&A operations. I look forward to establishing Abrado in the Norwegian market and working alongside its experienced team."
Kristiansen's appointment follows the company's recent announcement that Aberdeen-based Kenny Campbell has been hired as a Business Development Consultant focussed on nurturing the North Sea and European market.
Jason Broussard, Abrado President and CEO, commented: "Abrado is thrilled to welcome Lars to the team. He brings an extensive breadth of experience to the organisation. Lars' has a track record in delivering results and an exceptional understanding of the complexities surrounding P&A, which ideally positions him to bolster our presence across Norway. Both the appointment of Lars and Kenny marks a significant period of growth for Abrado, and I look forward to working alongside them to strengthen our global footprint."
EV Private Equity Senior Partner, Matt Anstead, said: "Abrado is transforming the way expired oil and gas wells are abandoned. It's pioneering technology enables disposal an environmentally responsible manner, permanently eliminating harmful methane emissions. EV is proud of the work being undertaken by Abrado management and excited about Lars joining an extremely capable team."
Discover more about Abrado on our portfolio page.