A Digital Oilfield: The Shape of Things to Come
The year 2030 sounds futuristic. It seems a long way off.
In fact, we are closer to it than we are to 2008 – the year of the global financial crash – the effects of which continue to reverberate in the investment world.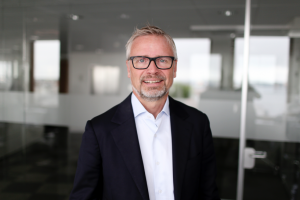 2030 is also the target date for realising the United Nations sustainable development goals (SDGs). These are the universal goals, targets and indicators for global development, a blueprint for changing the world by ending poverty, safeguarding our planet and ensuring prosperity for all. 193 governments have adopted them.
In my view, the challenges of post-peak oil and the momentum towards generating holistic returns make the case for the digital transformation of the oil and gas industry.
It may be only a decade away, but the digital oilfield of 2030 will differ greatly from today's operating environment. The seeds are being sewn right now with smart investments in innovative digital technology. But in order to achieve the future, to allocate capital and foster new business models, we need a vision for what that future could and should look like.
The UN has done this for the greater society and the earth. EV Private Equity seek to do the same for the oil industry by envisaging that digital oilfield. It will be characterised by hugely increased productivity, safer operations, and cost savings. More than anything it will deliver first oil dramatically quicker from seismic acquisition through a compression of the whole value chain of oil & gas exploration. The 2030 industry will have successfully harnessed artificial intelligence (AI), machine learning (ML), Graphical Processing Units (GPUs), data analytics, and the Internet of Things (IoT).
The size of the prize is huge: The industrial Internet of Things alone is predicted to add US$15 trillion of value to the global economy by 2030. According to McKinsey, effective use of digital technologies in the oil and gas sector could reduce capital expenditures by up to 20 percent; it could also cut upstream operating costs by 3 to 5 percent.
Digital twins (virtual reality simulations of assets) will have transformed the effectiveness of predictive maintenance, reducing downtime. Drones will routinely inspect offshore platforms, greatly increasing efficiency and health and safety.  Data analytics will maximise exploration hit rates, production and reserves; more sophisticated predictive analytics and machine learning will increase operational efficiency in maintaining and upgrading assets, drilling and completing wells, and reducing downtime.
Of course, the oil and gas industry led the first digital transformation in the 1980s and 1990s. We developed 3D seismic modelling systems and advanced process controls. However, yesterday's innovation is tomorrow's legacy system. The worlds most advanced computers are now simulating fluid flow in cellular models that perform millions of calculations to create heuristic and stochastic results to better exploit oil reservoirs.
In that year, we will routinely harness the power of artificial intelligence  to make full use of the huge reservoirs of raw, unrefined data that we already collected. Our data is currently an underused asset: we typically analyse only a tiny fraction of the available field. One operator revealed that operating decisions on an offshore platform were based on analysis of less than 1 percent of the data collected by 30,000 sensors.
AI and GPU-accelerated computing will be the norm, helping the oil and gas industry distil the reams of data it collects every second in real time – from pump pressures to flow rates.
Blockchain and distributed ledger will have created a new paradigm for our digital supply chain, with the benefits of ease, efficiency and cost reduction. In 2030, everything from rig maintenance to data management of exploration records will be done on blockchain technology, exploiting the value of a single, unalterable documentation record.
In order to achieve a digital oilfield in the future, we need a roadmap. We should learn from other industries – from information and entertainment to finance and manufacturing – how they have achieved the digital revolution and employ their methodologies.
The digital oilfield will succeed by identifying the business challenges and assessing how digital technology addresses those issues. It should not be about developing technologies in isolation and then trying to find uses for them.
At EV Private Equity we have embraced the challenge of defining and executing this road map. All our portfolio companies put digital on the board agenda and we see several intriguing initiatives in both the software companies but also in the service and product business models our companies operate.
Over the last years digital have been a decisive factor also in our dealflow and investment work. We need to see a clear digital strategy in all the businesses we invest in. As an example I would like to point to the investment EV Private Equity did together with Shell Ventures in Bluware in 2018. Bluware have taken gaming software principles and architecture into the oilfield to enable oil companies to move huge amounts of data to the cloud and to make it possible to compute, run AI/ML, and visualize this data from the cloud, even from legacy applications. Bluware is now growing and expect to be around 130 people before the summer on the back of large cloud centric projects for the super-majors – including Shell – delivered in concert with the global cloud storage providers.
Bluware is working with Shell to create the next generation automatic interpretation software. In this relation Shell's Chief Technology Officer Yuri Sebregts said the company's machine-learning technology can process seismic data to find geologic faults faster. Depending on the geology, some fault lines can help oil and gas migrate to the surface while others can disrupt drilling operations. Machine learning allows him to do that work in two hours for about $20 when it used to take geologists two months through pore through the data at cost of tens of thousands of dollars. "That´s transformational," he said.
Bluware is also engaged in shortening the exploration life cycle substantially by enabling seismic data acquisition to transport seismic data on the fly from ship to shore. By using Bluware edge computing and bulk data transfer devices, seismic acquisition vessels working offshore can acquire data, perform QC checks and transmit highly compressed versions via satellite to HQ for further QC and pre-sale. According to Mike Mellon, CEO of Spectrum Geo, "Bluware Teleport will enable us to bring surveys to market 2-3 month sooner than previously possible".
Achieving the smart, digital oilfield requires the leadership teams to set out a clear vision, commit the necessary budget, put digital at the centre of the strategy rather than the periphery, and actively drive change over the long-term. But as mine and many other examples show, 2030 is closer than we might think.
Intrigued in the oil and gas industry's digital future? Watch this video from senior partner, Einar Gamman on our YouTube channel. 
Want to read more expert insight from the EV team? Check out the 'insights' tab on our news page.