Rival Downhole Tools Secures Agreement for Drilling Motors
Rival Downhole Tools (Rival), a portfolio company of EV Private Equity, has secured a five-year collaborative supply agreement for drilling motors for US Land from a major oilfield services provider. Rival will utilize its market-leading engineering and operational capabilities to support the customer's substantial and growing directional drilling business. Rival will also accelerate the growth of its operational footprint into multiple basins to optimize its proximity to drilling activity.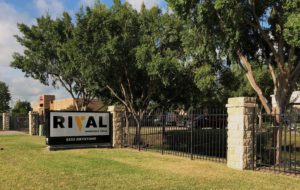 Highly regarded as a market leading engineering firm since 2002, Rival Downhole Tools recently transformed itself into a provider of innovative and highly-reliable downhole drilling motors, proprietary friction reduction tools, and engineering services. With the securing of this long-term agreement, Rival now manages one of the largest active drilling motor fleets in North America.