Rival Downhole Tools
Rival Downhole Tools boasts an impressive IP portfolio of innovative and highly reliable downhole drilling motors and friction reduction tools. By increasing process efficiencies it reduces CO2 emissions from drilling rigs.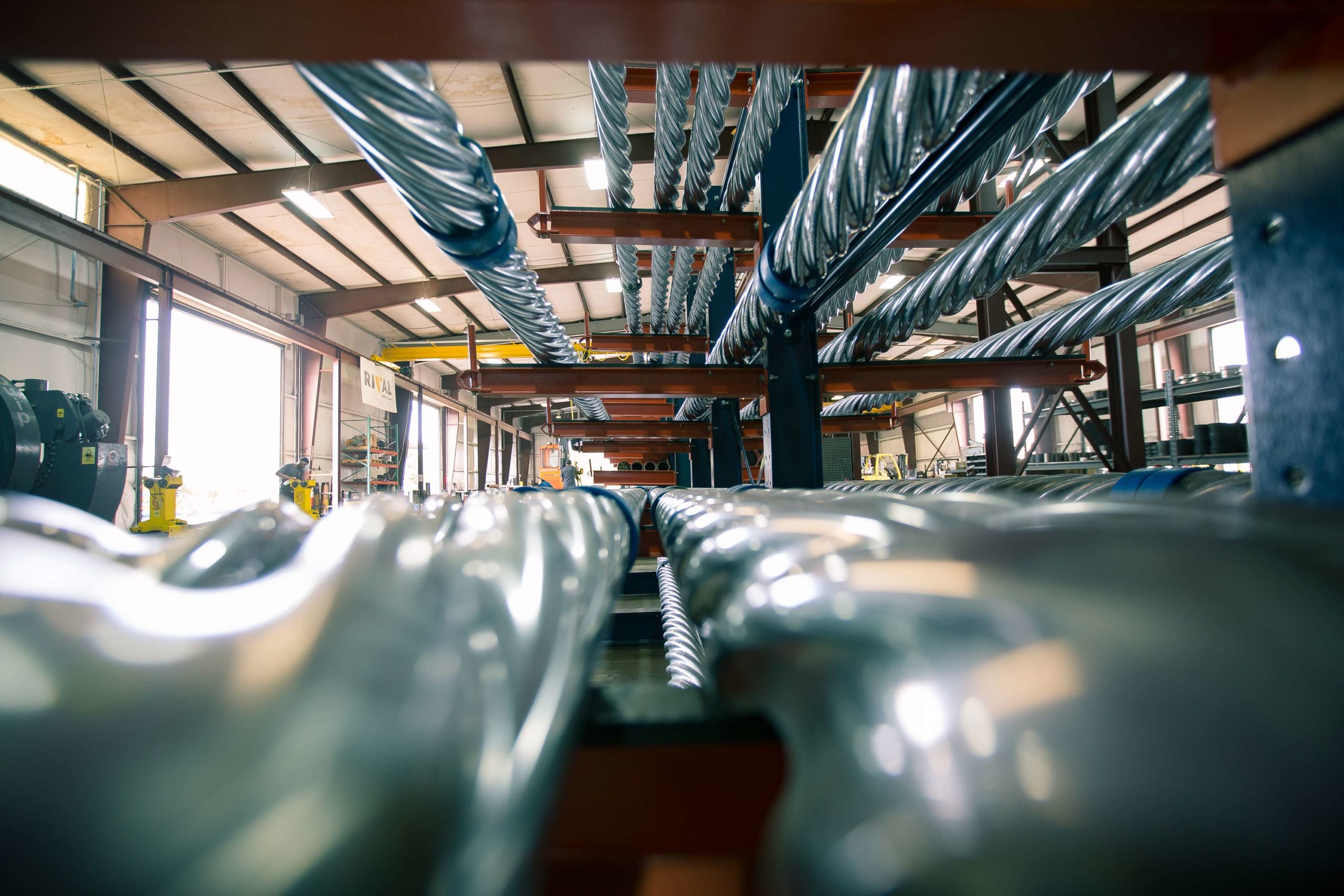 What attracted EV Private Equity to the company?
Respected industry veteran Doc Gunther impressed EV Private Equity as the type of person they would want to partner with when they met him at a Rice Alliance event in Houston in 2016. He had been developing downhole tools for two decades, held a number of patents and had truly built a culture of innovation in his company. Ashmin consisted of two companies; (1) Ashmin, a third-party engineering and R&D house that was in the process of transitioning into a proprietary downhole tools rental company; and (2) Workover Solutions, a workover and completions service company delivering superior service through a fleet of proprietary thru tubing tools.
EV has had great success in investing into downhole technology companies and could see the huge potential by using its global contacts to help recruit the right team and secure the right partners to achieve success for both companies. This case study will focus on Ashmin and the transition to a premium downhole tool company.
What was EV's role?
EV established a close bond of mutual trust with Doc Gunther by introducing him to members of its team with deep knowledge of downhole tools who spoke his language. However, at that point the company lacked the operational experience to become a dominant player in its field. Using the EV network Neil Fletcher, one of the most respected young and ambitious leaders in the sector, was persuaded to join the company and took with him two of his lieutenants from his previous role running the North American operations for downhole tools in a large service company. He became CEO with Doc Gunther moving to Chief Technical Officer. In addition, EV identified a new CFO and Chairman. The company rebranded with a name which clearly signposted its intentions in the downhole sector – Rival Downhole Tools. EV was also able to link Rival with senior personnel from a major US oilfield services provider and continued to support the company in developing new high margin downhole technologies.
Key Achievement?
Rival Downhole Tools has, in a short time, transformed itself into a provider of innovative and highly reliable downhole drilling motors, proprietary friction reduction tools and engineering services. The real breakthrough came when Rival secured a five-year collaborative supply agreement for drilling motors for US Land from the major oilfield services provider. It has also enabled Rival to control its own supply chain and re-engineer and standardise tools to reduce costs.
Rival has recently secured two patents from the US Patent and Trademark Office on top of an impressive IP portfolio. One is for a drill bit which includes a rotating force or "hammering" element integrated into the traditional structural and cutting elements of fixed cutter or roller cone drill bits. The second is for a Hammer Drill downhole drilling motor which includes a percussion or "hammering" anvil incorporated into Rival's mud lubricated bearing assembly.
Rival Downhole Tools has, in a short time, transformed itself into a provider of innovative and highly reliable downhole drilling motors, proprietary friction reduction tools and engineering services.
Key milestones?
With EV's investment and support Rival was able to relocate from a small remote facility in Conroe (Texas) to a large facility in Houston in readiness for the intended growth. A top team was in place and the next challenge was to win work to prove how good a proposition Rival offered. Rival completed the transition and started operations in Q2 2018. Securing the five-year agreement helped propel Rival to the top three in downhole drilling motors in the US. Rival is using its market-leading engineering and operational capabilities to support the customer's substantial and growing directional drilling business. Rival is also accelerating the growth of its operational footprint into multiple basins to optimise its proximity to drilling activity.
As well as servicing the major services provider Rival continues to develop cutting edge technology and has recently secured a contract with large independent operator, primarily focused on the Permian region, for the direct provision of motors.
What's next?
Rival's remarkable and rapid progress has created a solid foundation for expansion. Rival is currently in process of growing significantly with the major oilfield service provider, as well as building on its successful launch of its proprietary friction reduction tool and grow that market in addition to continuing to service third-party clients.
The stability and security afforded by the high value five-year contract enables Rival to diversify, to develop new technology and to bring new tools to the market. Through its global reach the major services company may also strengthen the relationship by assisting Rival's entry into new regions as well as be a conduit to launch new downhole tools.