Motive Offshore
Delivering end-to-end solutions across blue ocean economies, Motive Offshore is a global provider of mission-critical marine OEM equipment and support services across the UK, Norway, UAE, Taiwan, and the USA.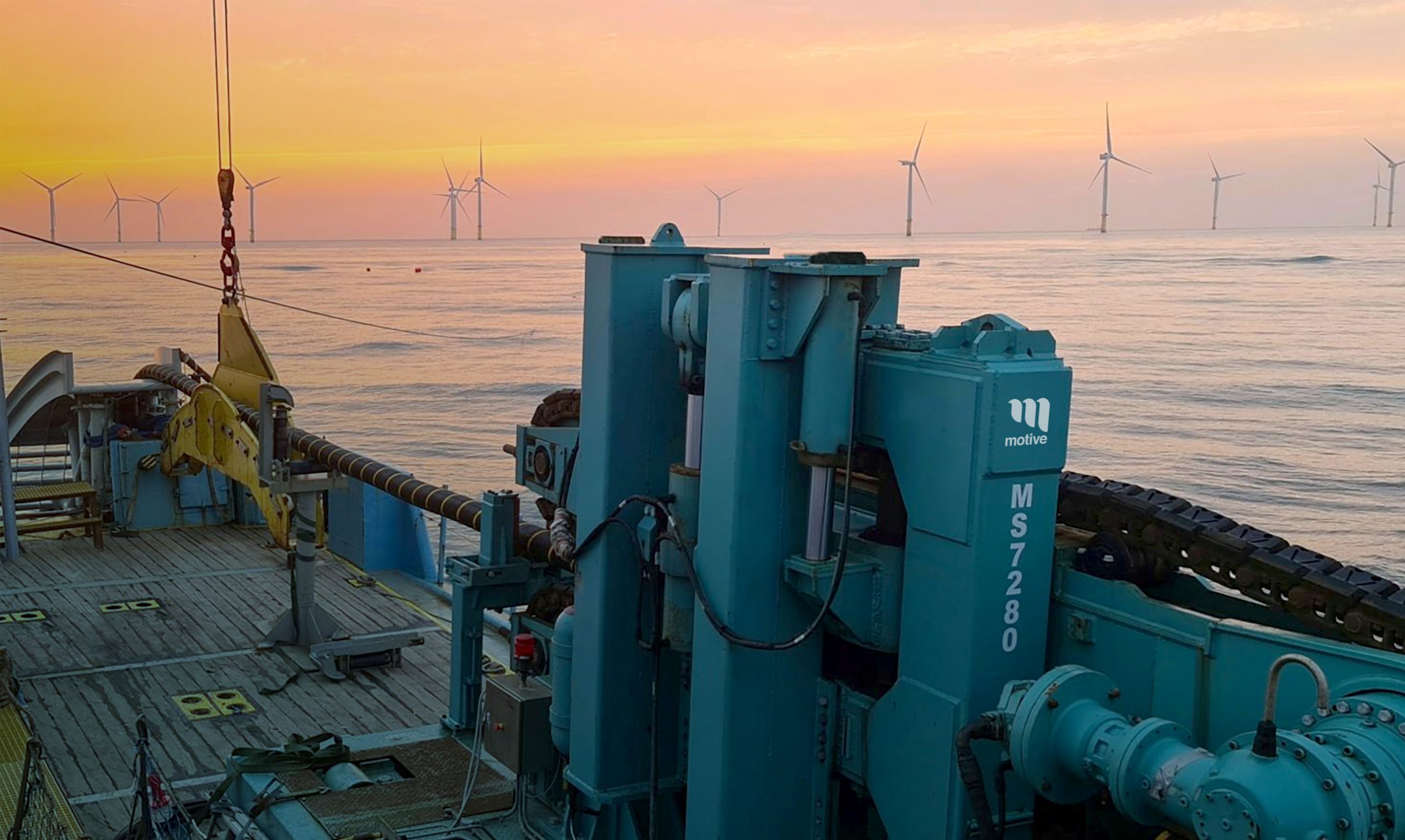 What attracted EV to the company?
Motive provided an attractive investment proposition. From the outset, EV was impressed with the high quality and enthusiastic management team, who were hungry for success and welcomed EV's partnering approach. The business occupied an interesting market niche, which allowed for significant organic and inorganic growth opportunities and scope to materially internationalise the business. The company's proprietary  high-quality equipment and services, together with its multi-skilled personnel, enabled in our view excellent project delivery and client savings across blue ocean economies – offshore wind, offshore oil & gas, telecoms, and deep-sea mining. Lastly, EV saw potential of horizontally growing the product range along with introducing technology to further enhance and differentiate Motive's offering.
What was EV's role?
Besides providing growth capital to help realise Motive's potential, EV offered guidance on strategic organic and inorganic growth initiatives, strengthened the board and assisted in completing-out the management team, implemented ESG frameworks, and provided access to relevant connections through its industry network.
Key milestones?
Since EV's investment, Motive has matured and grown on every metric including sales, profitability, international reach and scope, material, and diverse client base. Now 40% of its revenue comes from renewables and its employee base has increased from 90 to 200 since 2019.
Key achievements?
Motive acquired Pumptech in 2019 and Flowline Specialists in 2020, bolstering its existing capabilities. Pumptech provided Motive with entry into Norway and umbilical testing, and Flowline Specialists strengthened its position in the Middle East and offshore renewables. The business is now truly international with facilities in the UK, Norway, Middle East, the US, and Taiwan.
Motive has won various awards, a testament to management'sability to deliver year-on-year performance. Most recently, In March 2022, Motive won the Internationalisation and Diversification award at the Offshore Achievement Awards. Previous awards have included 'Business of the Year' at Aberdeen & Grampian Chamber of Commerce Northern Star Business Awards (2021), 'Company of the Year' at Subsea UK Awards (2019), and 'Going Global' award at Northern Star Business Awards (2019). Motive was also a finalist at the Deals and Dealmakers Awards (2019), shortlisted in the 'SME Transformational Deal of the Year' category.
What's next?
Within its market niche, Motive continues to work on next-generation technology, allowing it to further strengthen its competitive position. The business will continue focusing on revenue growth and diversification and tactically expand its product offering to meet client needs. EV will continue to provide strategic guidance with the goal that the business is robustly placed for a successful exit.