Global Energy Investor: EV Private Equity
Our success as a global energy investor is based on our unique approach. It is based on three core principles:
Global Reach: a global industry requires global reach; that's why we are international in scope but local in knowledge. We are on the ground of the world's major oil capitals.
Sectoral Expertise and Experience: at EV we are unashamedly narrow and deep in our focus. Every member of our team has real hard-earned energy industry experience.
Differentiated investment strategy: the EV approach to investment is rigorous, disciplined, and effective. We believe that successful investment is as much about saying no as saying yes. Our energy technology investments must pass strict tests to be considered for our portfolio.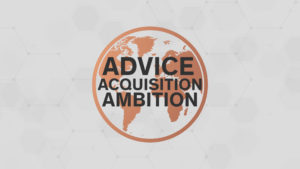 Watch this video to find out more about energy investor, EV Private Equity, and what makes for firm stand out in the era of disruption in the energy sector.